Remove brass snap systems or bubble snap buttons on clothing.
Добавлено

alex

вкл Sunday, 11 January 2015
English
Carefully parsed brass snap systems from the inside, that would not damage the front part of the button and the clothing material.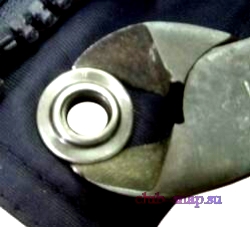 Several times compressible bocaraton (not to stop), but after each compression rotatable bacares 90°. And so gradually, the button will collapse. The result is a shapeless piece of metal and an undamaged front part of the button.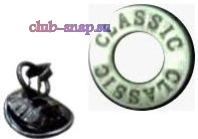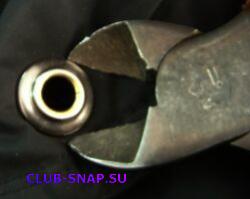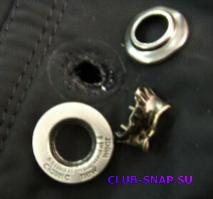 As the front part of the button is made of cast metal, it is not deformed and is suitable for re-installation.
Remove the lower part of the button.
Remove bocaraton or pliers.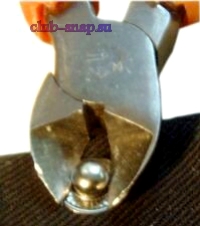 Compressible, but not to the end, turn 90 degrees, again compressible and so several times. Removed carefully without damaging the clothing material.