Cover buttons. Nozzles-punches presses for percussion.
Добавлено

alex

вкл Monday, 11 May 2015
English

Nozzles - punches stitched buttons to press D-1 teknik (as well as for all presses percussion)
                 
                
The process in details: Manufacturer pulling the buttons from the skin
Cut the blank from the skin 

Using the lower part of the nozzle is filled the upper part of the workpiece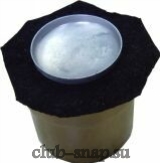 This part of the nozzle is installed in the base of the press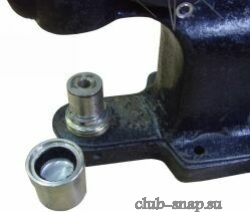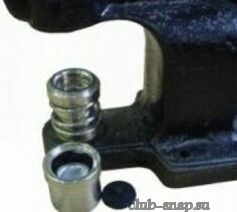 Set the leg pockets, inner side to the moving rod of the press.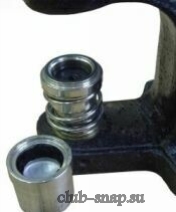 Gently push the handle of the press.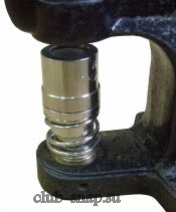 Button ready.   
The advantage of this nozzle is that it is possible to make pulling the buttons of leather almost any thickness and of all kinds of artificial leather.
Marriage is virtually nonexistent. Due to the fact that this nozzle creates a smaller surface tension than that of the nozzle TEP (SEM)
Unfortunately nozzles not suited to presses TEP due to the small distances between the mobile part and the base of the press.
       Press СЕМ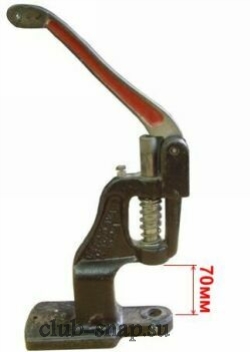 Press ТЕР-1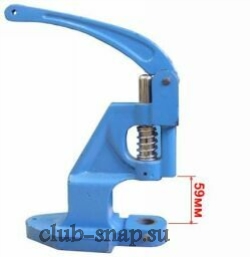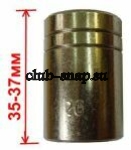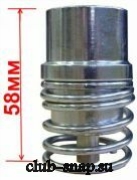 Nozzle in a press SAM is at the limit. You can easily make a few buttons, but in the manufacture of several tens this process becomes tedious.
Comments: these nozzles are suitable hand press D-1 and press drum type. For presses and SEM TER enough nozzles for TER-1