Install rivets on clothing house improvised means.
Добавлено

alex

вкл Friday, 9 January 2015
English
Easy to install polyteny of cast metal.

 They are made of light alloys.
The durable metal, not replusive. Install recommended on a wooden surface that would not damage the rivet.
 
If you are installing hainichen on the thin layer of tissue, it is better to use short denim carnations height 6 mm


Conventional all-metal denim carnations has a height of 8.5-9 mm

But if you don't have a suitable size, carnations can be shortened by using bacareza.
  

Sharp fabric (with an awl or a nail), inserted denim carnations, dress hainichen and hammering with a hammer, but not too much, otherwise you will break the rivet.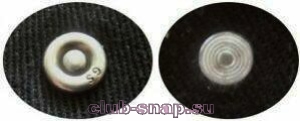 To check, bocaraton remove the rivet and see what denim carnations firmly holding the rivet..

  Вам это делать необязательно, но если очень любопытно - то пожалуйста.
It's also simple to install with a hammer unilateral polyteny Ø7 mm and 9 mm.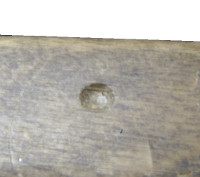 That would not damage the face of the rivet in a wooden block to make a dent in the size of the rivet and then install
In addition to all-metal denim studs can be applied tubular denim cloves.
To score them with a hammer harder, as it requires precision strike.
Due to the fact that the installation parts you want to keep the alignment, some of the ancillary materials to build a suitable device. Need tube (inner diameter of 9-10 mm) and a rod - bolt with a cap diameter of 9 mm
Something like this.

.
Example: this is not tricky fixtures installed a one-way rivet Ø 9 mm. Installed on a metal or wood surface that would not scratch the front surface of the rivet, put one layer of paper. Not to beat her strength, and short and precise strokes set the rivet.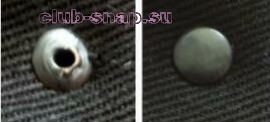 The most difficult to install without special equipment curly rivets.


It is hardly possible to install them without marriage ,so with them it is better not to install.