Tips for plastic buttons and their installation.
Добавлено

alex

вкл Tuesday, 24 March 2015
English
A set of nozzles for plastic buttons consists of three parts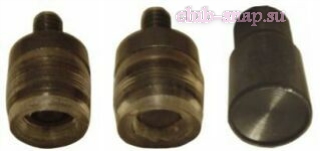 Each nozzle corresponds to the button detail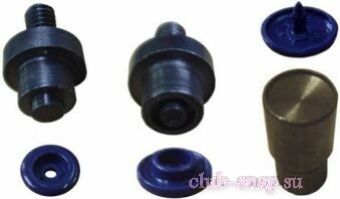 Note: Each nozzle is enclosed in a translucent plastic guide. According to the developers it must record the details of the buttons in their installation process, thereby facilitating the process. But in fact, oak execution of this part turned out the opposite result. This shell is more hindrance than help. Rita cardinal - just cut away.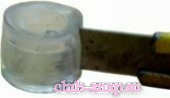 Note: if You have even slightly broken centering the press, the plastic shell can greatly interfere with the quality setting buttons.
Diagram of the setup: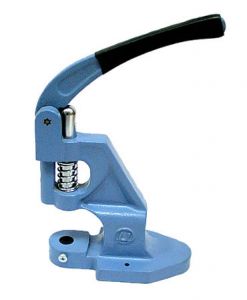 Top of the key.           The lower part of the button.
Plastic buttons have a significant disadvantage: while Ironing melts in contact with iron, which requires increased caution.
New Snap Fastener Tape Indispensable in the 21st Centure
The Company "Kaji Tech Co.,LTD" (Japan) produces plastic button on the ribbon which can withstand the temperature of Ironing more than 230°C.
Material - Polyester (ribbon and button). Belt width 18, 20mm. The diameter of the button is 8.9 mm, the distance between the buttons (step) = 25, 30, 40, 50, 60, 70, 80mm.
Color: yellow, pink, red, beige, black, dark blue, light blue.