Chinese attachment eyelets
Добавлено

alex

вкл Friday, 6 March 2015
English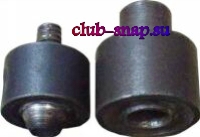 -  nozzle Turkey for grommet 10 mm (for comparison)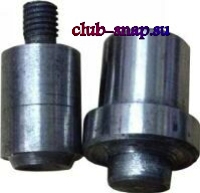 - Chinese nozzle for eyelets with a diameter of 15mm.
- same for grommet diameter 5 mm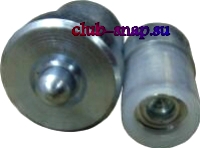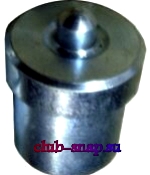 The lower part of the Chinese nozzle suitable diameter (19mm) to press the TEC-1 and TEC-2, if you remove the bottom nut.
Rearranging the Turkish press under the Chinese nozzle:
Pre-remove the screw and remove the lower bushing.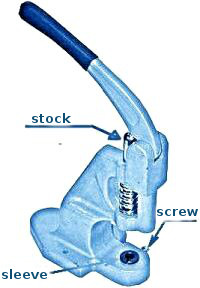 Next, remove the stock, previously removing the guide pin from the left side.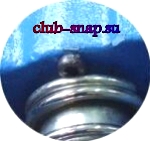 Give the rod Turner together with Chinese nozzle, in a minute he cut the desired thread.
Set the rod up with a new thread, insert the pin. Turned out wonderful Turkish-Chinese press.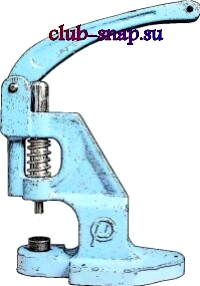 Conclusion: For the Chinese nozzles it is necessary to have a second press.